"Is building a custom home better than buying an existing home (or vice versa)?"
This is a question we are all too familiar with at John Boldt Builders! There is really no wrong or right answer as everyone's situation and preferences are different. Instead of telling you which is superior, we want to help you determine which home option is best suited to your needs through a pros and cons discussion. Let's work together to find the right living situation for you – lifestyle-wise and budget-wise!
Why Build a Custom Home?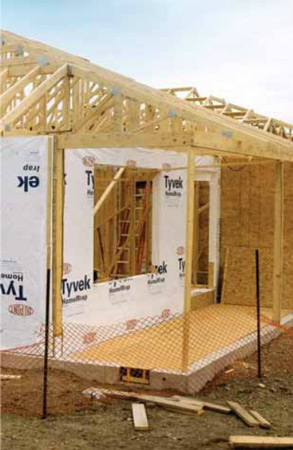 When building a custom home with John Boldt Builders, we can guarantee:
Some of the main perks to building your very own custom made home is the creative control you will have during the process (with some limitations). There have been times where clients have brought in a reference photo, sketch, or magazine cut-out and we turn that sketch or photo in to the real thing for them! With creative control comes other pros such as: your choice in materials, colours, exterior and interior elements, and last but not least, peace of mind – building a home gives you the option to design your dream home!
With the nature of this project, it is no secret that a custom home may be costly (depending on your preferences and needs). This is the down side to building a custom made home. At John Boldt Builders, we always try our best to work with your budget however if your budget is not suited for a custom built home, don't sweat it. This is why pre-built homes exist!
Why Buy an Existing Home?
Just like building a custom made home, a pre-existing home by us also offers the same guarantees of quality and price! The best perks to buying an existing home is the cost and readiness – you can almost pack up and move in right away!
With purchasing a pre-existing home you don't need worry about deadlines, too many decisions regarding materials, layout, and style, making the overall experience hassle-free. Although some may want the freedom to design a home exactly to their liking, a pre-existing home may offer options you never knew you needed until now.
The obvious con to buying an already existing home is the lack of customization capabilities and the idea a home has been previously lived in before you. Now these aren't necessarily "down sides" but can be a set back if you're looking for something very particular and unique to your lifestyle.
Conclusion
All in all, it is safe to say either option has its perks and its cons but it all comes down to your priorities and budget. We can't make the decision for you but we surely hope today's article helped you decide which option is best suited to your lifestyle. Have more questions for us? Contact us today!